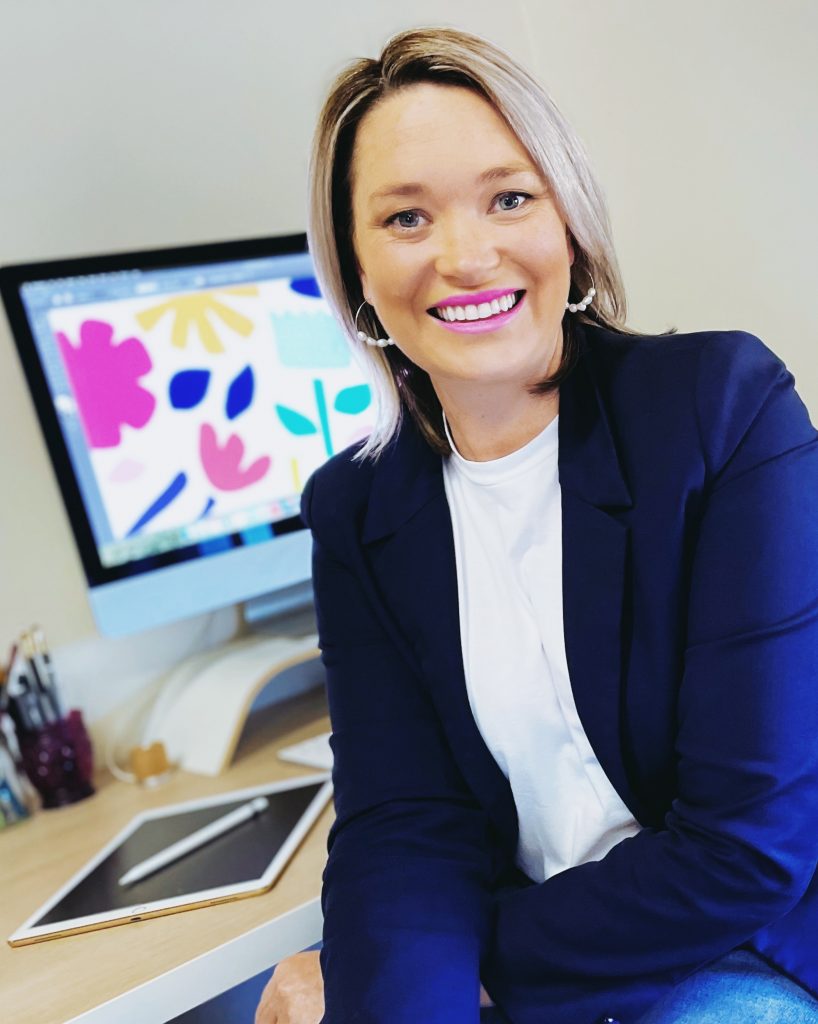 Hello! I'm Keera!
I am a surface pattern designer and illustrator based in rural Australia.
Artistically, I share a love of all things colour! My design style is bold and colourful, working to capture the magic when drawings from my sketchbook come to life in fabric and quilt design, home textiles and art prints. My love for pattern, colour and fabric began at an early age, and I feel so blessed to be able to share my work with you.
THE BRAND:
The Keera Job Design Studio brand was created through my love of fabric and quilting. Armed with a sketchbook, sewing machine and a blog site in a very small corner of the internet I chased my dream of creating quilt, and later fabric, designs that would speak to a new generation of quilters and homemakers.
My quilt pattern business grew quickly seeing collaborations with major quilt names and features in leading quilt magazines and publications. The brand has since evolved, and my venture into the world of surface pattern design and licenced fabric collections with Riley Blake Designs, as well as commission art making and freelance work, lets me continue to share my love of pattern. Adding my own touch of beauty across a range of textiles and surfaces allows me to express myself fully through my art.
THE PROCESS:
Each design is hand drawn and illustrates my passion for colour and a fresh aesthetic. I love texture, and immerse myself in fluid watercolours, layered paint and free pencil sketches. I seek inspiration from my family and loved ones, the place and space around me and both fashion and interior design trends. Often there are times when I create digital art designs from start to finish on my computer. Most of the time, my designs start with old fashioned sketchbook drawings and original art pieces.
Thank you for your interest in Keera Job Design Studio – I hope you enjoy viewing my collections and products and I look forward to creating with you!
Keera x